Check Out Our Case Studies
Learn why our clients love our web design and marketing work.
PPC and Organic Marketing Case Study
Monthly Results is over 180 prospects interacting with your business via phone calls, direction requests, and website visits
Ready To Grow Your Business?
LET'S DO IT TOGETHER – ASK US ANYTHING… WE HAVE ANSWERS.
How many customers have you served?
We have worked with 100s of businesses big and small on website marketing projects of all sizes.
Do you have experience and knowledge working with WordPress?
Yes. We have alot of experience with WordPress and stay up-to-date with new versions that are introduced regularly.
How long does it take to build a website?
Generally, it will take 1 to 3 weeks to build out. Please note, that time varies based on the complexity of the website project. After we will create a marketing strategy to get your website found online.
Can you speed up my website?
Yes. We can speed and/or rebuild your website if necessary. Nothing is off the table when you work with us.
Will you manage our PPC ads and Social Media Marketing?
Yes. Our advertising and marketing experts are ready to get a well-crafted campaign launched for your business. We can handle both your PPC ad campaign and organic marketing campaign as well.
Can you help me create a logo design for my marketing materials and for my website?
Yes. Our graphic designers are ready to make several versions of a logo for your review and approval.
Can you create print marketing materials that match my website?
Yes. Our graphic designers are ready to make several versions of a flyers, business cards, brochures, posters, banners, and so on. Everything will shared for your review and approval. Then we will send you the approved designs via Google Drive, Dropbox, or email based on the file size.
How much input will I have to get to have?
You have a lot! We want client input and feedback throughout the entire web project. We ask a series of questions about your needs, your likes/dislikes, your wants, and desired results. Further, we know in the future you will want changes and/or adjustments – we will be ready and waiting to help you.
Do we have to be in Florida to work with you?
No! We work with clients nationally. Our entire marketing and design team works remotely, allowing us to find the best team for our clients.
Here is what our clients are saying about i4 Web SEO.
"I am so glad I stopped into their office and had them help me with my website. They fixed my WordPress issues immediately and then rebuilt the website in WordPress, so it was up to date for me too. Thanks, guys!" – Sal Louis (Google 5 Star Review)
LEARN ABOUT OUR FLAT PRICING PLANS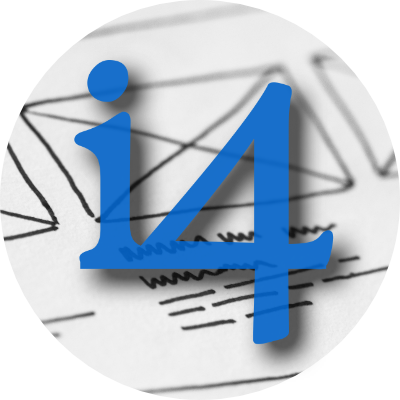 WE HAVE WORKED WITH BRANDS, COMPANIES, CHARITIES, AND MORE
Our web design company specializes in the professional creation of unique sites. The i4 Web SEO team constantly strives to provide a premier experience to all our customers by providing them a hand-tailored experience to deliver their dream web product. Our designers have a deep understanding of user habits and behaviors.

We are committed to using fact-based knowledge, industry-specific research, and our unique creative innovation to help you dominate the competition. Plus, our agency is different from others by offering one flat price for all kinds of web work. So take advantage of the best value and the best pricing supplied by i4 Web SEO!